STEP 1
SIGN UP
Lift the velvet rope and become one of Vi's VIPs.
STEP 2
SHOP
You'll be climbing the ranks and scoring promotions in no time.
STEP 3
REDEEM
Redeem ultra-exclusive benefits and rewards as one of our top-tier future-proofers.
The Rewards Room
Log into your account to find any active rewards and limited edition UV Merch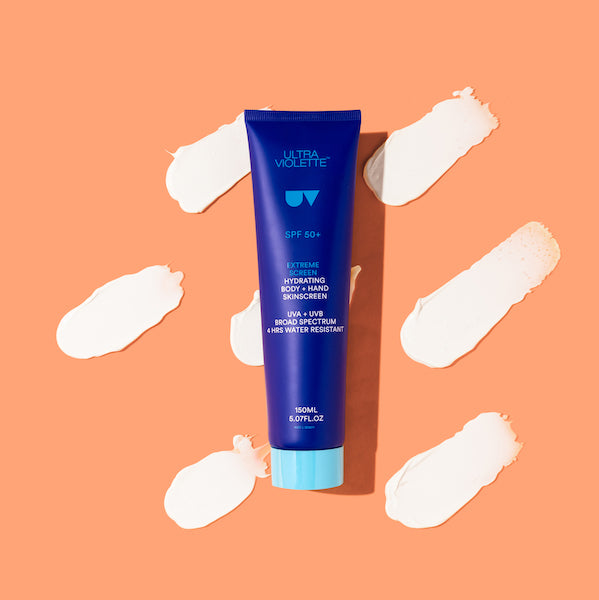 VI'S VIP ROOM IS NOW OPEN
We all know by now that SPF is a daily must, so we're rewarding our gang of future-proofers for their dedication to doing it daily with an exclusive loyalty program – welcome to Vi's VIP Room!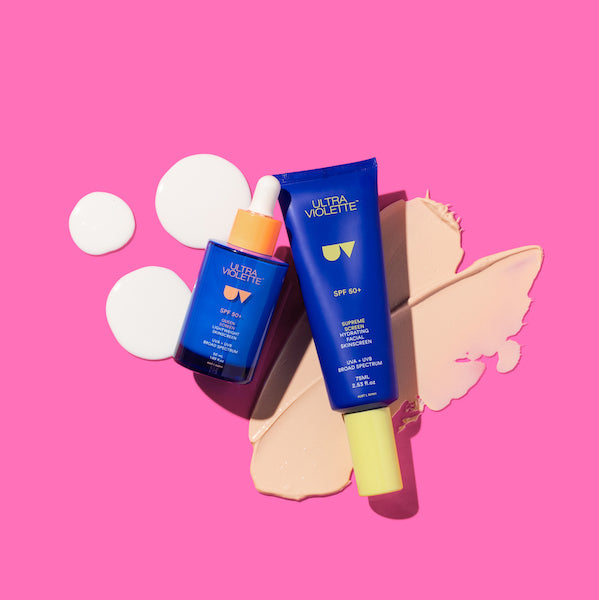 YOUR INSIDER ACCESS TO VI'S WORLD
Consider this your invite-only admission for insider access to Vi's world, a v cute place for SPF devotees to get rewarded for doing the absolute best thing you can do for your skin – wearing your SKINSCREEN™ every damn day!
COOL SH*T FOR OUR FAVE FUTURE PROOFERS
Vi's been working overtime on this one. Think early access to the MOST exciting SKINSCREEN™ launches to date, birthday gifts, ultra exclusive offers and limited edition merch.
FREQUENTLY ASKED QUESTIONS
Vi's VIP Room is Ultra Violette's loyalty program! We all know that SPF is a daily must, so we're rewarding our gang of future-proofers for their dedication to doing it daily with exclusive offers, access to top secret or limited edition stuff and cute UV merch.

The program offers four VIP tiers: Tier 1 Trainee Screen-Saver, Tier 2 Part Time Skinvestor, Tier 3 Full Time Future-Proofer, and Tier 4 SKINSCREEN™ CEO.

All purchases made in the last 12 months from either https://ultraviolette.com.au/ or https://ultraviolette.co.uk/ will contribute to your VIP tier.
You can create an account HERE. Vi can't wait to drop the velvet rope and welcome you into the gang properly. If you already have an account, then you are already opted into the Vi's VIP Room program.
Absolutely. As long as you set up your account with the same email address you made the purchases with, anything from the last 12 months contributes to your VIP tier.
Your current spend over the last 12 months is reviewed on a daily basis.
Vi's VIP Room spend will exclude returns, refunds and delivery fees, but does include GST. Current spend updates after orders have been processed and shipped!
Once you achieve a level, you'll hold it for 12 months, unless you spend enough to upgrade to the next level.
Future-proof your face! You'll automatically be moved into the next level in accordance with your 12 month spend. Shop now to move towards your next VIP tier.
If you have forgotten your password head to your account and click on "forgot your password". Alternatively, you can reach out to customer service and our friendly team will be able to help.
If you are not receiving emails, you may be unsubscribed to our database or have an incorrect email address recorded in our system. Simply reach out to our customer service team to help.
No piggybacking into this VIP Room unfortunately. Our loyalty program and accounts can only have one person attached to them. This allows us to offer the relevant rewards perks to every customer based on their loyalty tier.
Unfortunately not.
To start receiving loyalty programme benefits, create an account HERE today!